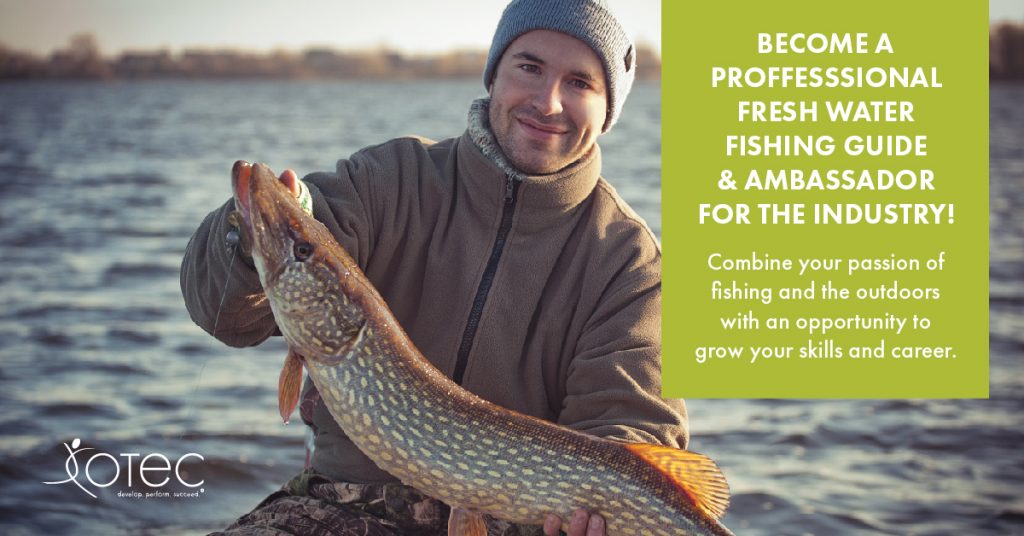 OTEC Provides Professional Fresh Water Fishing Guide and Ambassador Programs to Prepare Individuals for Jobs in Ontario's Fishing Industry
As part of OTEC's commitment to prepare job seekers with the skills and knowledge to advance their careers, OTEC has developed Freshwater Fishing Guide to support the Northern Ontario tourism and fishing industries. The program prepares individuals to conduct guided fishing trips and equips them with the knowledge and skills needed to become an exceptional Freshwater Fishing Guide and Ambassador.

About the Program
The program includes an intensive blend of in-class and on-the-job applied training based on the nationally recognized emerit Freshwater Fishing Guide certification. Participants will also gain industry certifications including: WHMIS, Service Excellence, Smart Serve Food Safety, First Aid/CPR, and Safe Boating. Program participants will also receive exam preparation support to challenge the emerit Freshwater Fishing Guide Certificate exam based on successfully completing the program and demonstrating work experience.
Upcoming Workshop!
When: September 23 – October 4th
Where: Dunlop Lake Lodge, Elliot Lake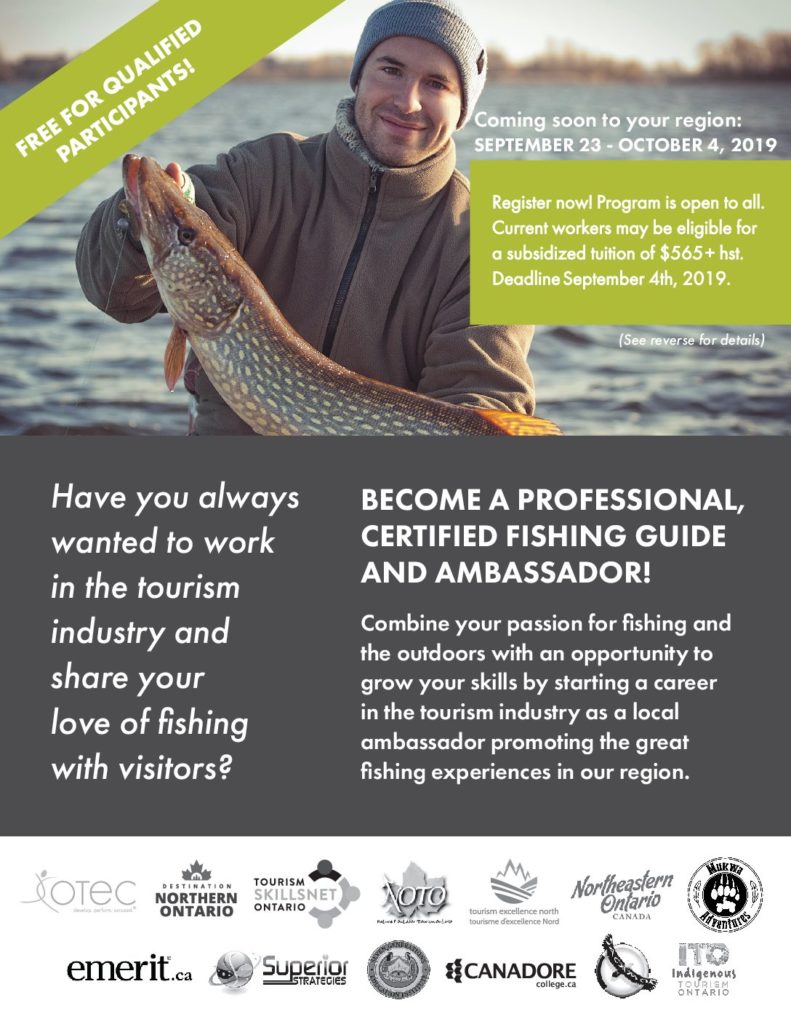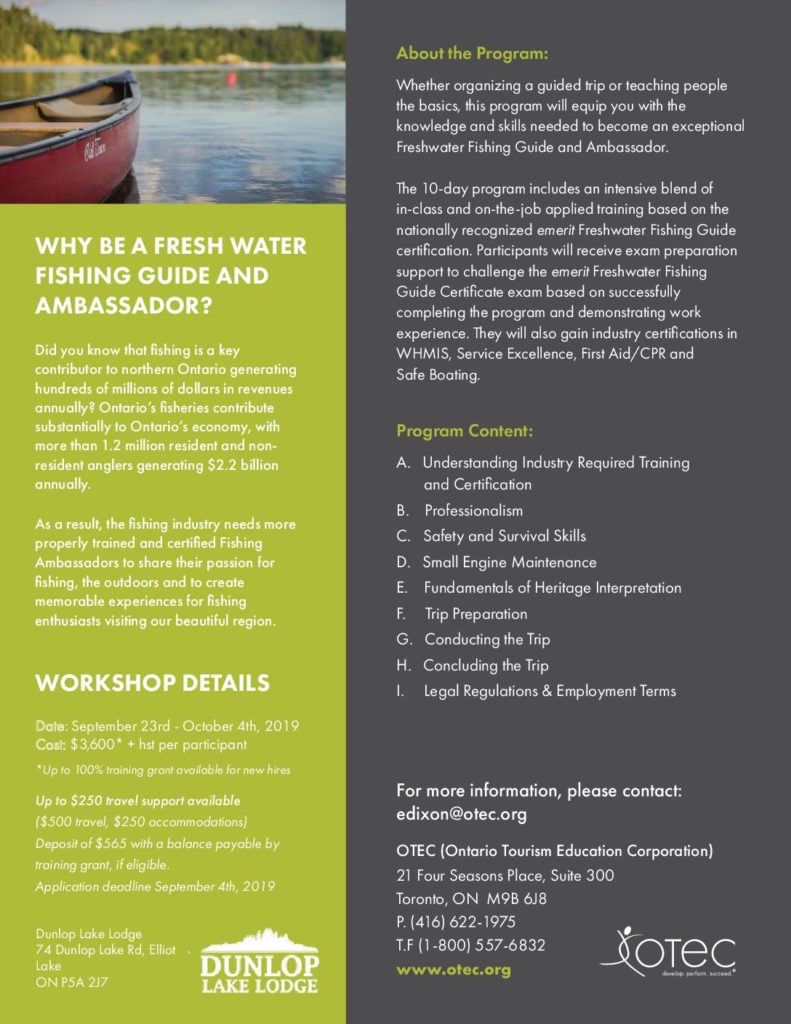 For more information and registration, contact:
OTEC (Ontario Tourism Education Corporation)
21 Four Seasons Place, Suite 300
Toronto, ON  M9B 6J8
P. (416) 622-1975
T.F (1-800) 557-6832