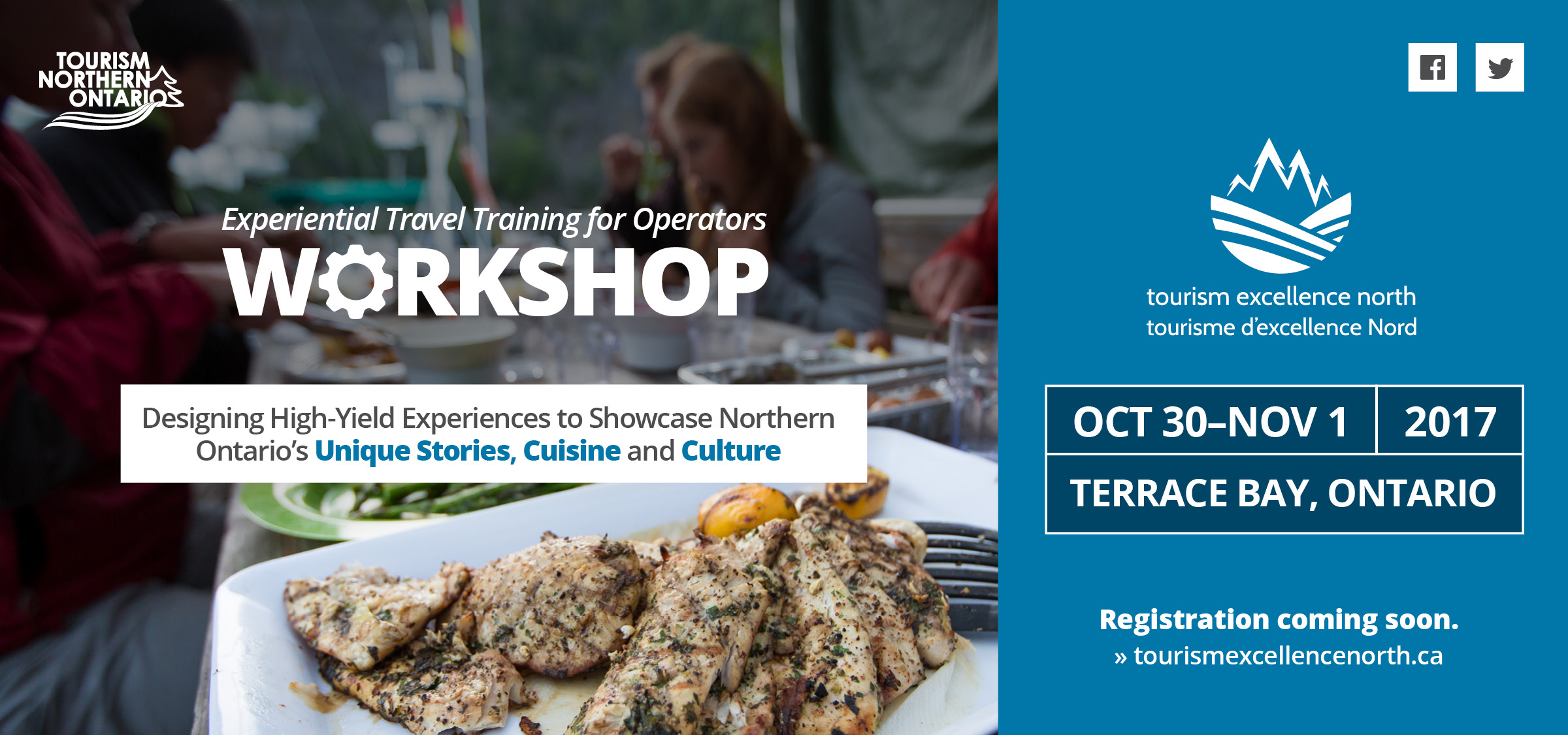 Is your business ready to deliver high-yield tourism experiences that showcase the stories, cuisine and culture unique to Lake Superior?
In this two-day workshop, offered by Tourism Excellence North, you will learn how to design and develop immersive experiential tourism offers to attract new visitors and contribute to your bottom line.
The workshop, to be held in Terrace Bay from October 30th to November 1st, is specifically geared towards businesses along and near the Lake Superior Circle Tour.
Registration opens soon!
Watch for more details at www.tourismexcellencenorth.ca